NOKIA Hellas is honored to be a member of the 5G-TOURS H2020 project consortium, along with 27 other European partners, in order to exploit the 5G-driven quality of life improvements for tourists and citizens.
Nokia Hellas has a presence of 30 years in Greece giving a vote of confidence to the Greek economy & labor market. Is among the Top 100 corporations in Greece according to headcount and among the Top 200 (0,014%) corporations in Greece according to revenues across all industries & public sector. It has an R&D (Athens Technology) Center facility developing products for the worldwide market which is the #1 ICT R&D hub in Greece with more than 900 employees of 33 years average age out of which 80% university graduates & 50% postgraduates and with a strong diverse Country Management and Line Management Team. Athens Technology center participates in the development of cutting edge technology products for mobile and fixed Nokia customers around the globe like 5G Core, 5G Fixed Wireless Access, Microwave Transport, and Software Define Networks to name some examples.
The Firm has a very diverse DNA starting initially as Nokia and then by acquiring Alcatel Lucent, Bell Labs, Siemens, and Motorola. Is present in all local mobile operators where has sold virtually all NOKIA portfolio. Currently is building a presence in Governmental and Enterprise Mission Critical Networks and holds a strong Collaboration with Universities and innovation institutions across Greece. Overall a Well recognized brand in the Greek ICT Market, awarded several times.
Nokia Hellas is a very active CSR Firm and actively promotes inclusion and diversity with a consistently strong Engagement Index and strong Customer Loyalty Index. At a glance, Nokia Hellas is all about Technology Evolution and Development, Innovation, Customer Focus, and Centricity as well as People Development.
NOKIA Hellas contributes to 5G-TOURS by providing technical competence, theoretical as well as practical, for the 4G/5G Core and Access network. People assigned on the project have been selected by their professional preparation and commitment, the experience of working in an international environment, and also considering people diversity and inclusion.
As project partner, the key objective is to provide all the hardware equipment and software, experience and competence in end-to-end network design and validation, in order to fulfill the demands from business verticals and consumers regarding a Mobility Efficiency City Use Case exploiting a 5G network at its full potential and with maximum performance.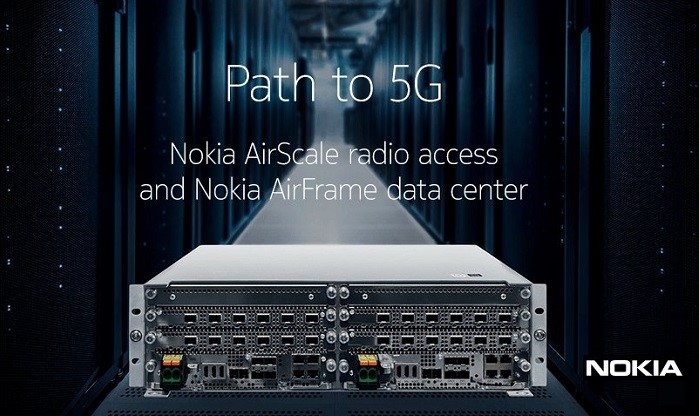 In parallel and since Nokia is an active contributor to different working groups in 3GPP RAN and 3GPP SA, NOKIA Hellas will seek to push the project ideas into the relevant working groups through its delegates.
Nokia Hellas is interested in exploiting the results of the project to improve existing business solutions, potential to reduce capital and operational expenses of production labs and provide the potential for more economically efficient solutions and superior 5G products to customers. The knowledge gained through the project will be used to improve the design and capabilities of the deployed network components, as well as the configuration parameters and options offered by the provided network equipment. It will also allow identifying innovation opportunities in terms of solutions, products, and services for its customers.
The NOKIA Hellas team feels privileged to be part of this project and is fully dedicated and committed to contribute to its success.