The Mobile Communications Group of the Institute of Telecommunications and Multimedia Applications (MCG-iTEAM) of UPV has plenty of experience in both participating and coordinating quality H2020 framework projects. One of these projects is the SmarT mObility, media and e-health for toURists and citizenS or 5G-TOURS; where UPV leads the broadcasting use case or UC4 for the Touristic City of Turin.
UPV is the ideal candidate for this effort, at it has experience in standardization activities of new generation broadcasting systems. In particular, UPV have participated as official members in the European and US digital television standardization fora DVB (Digital Video Broadcasting) and ATSC (Advanced Television System Committee). They also contributed to the DVB-T2 implementation guidelines. Additionaly, UPV is not a stranger to broadcast/multicast over LTE and 5G networks, as they have been the project coordinator of the H2020 project 5G-Xcast, focused on developing multicast and broadcast technology components for 5G.
5G TOURS UPV use case is divided in to two different scenarios. The first scenario is located in Turin, where the UPV team works together with Ericsson Italia, Telecom Italia, Italian public television (RAI), Samsung, Enensys and LiveU, in the distribution of audiovisual and multimedia content, by means of a 5G Broadcast network, that can be enjoyed both Turinese and tourists who come to the Italian city. Among other multimedia contents, the distribution of the television of the future and the massive distribution of multimedia content and other interactive services, such as immersive teaching materials with augmented reality and virtual reality for all visitors to the Palazzo Madama museum.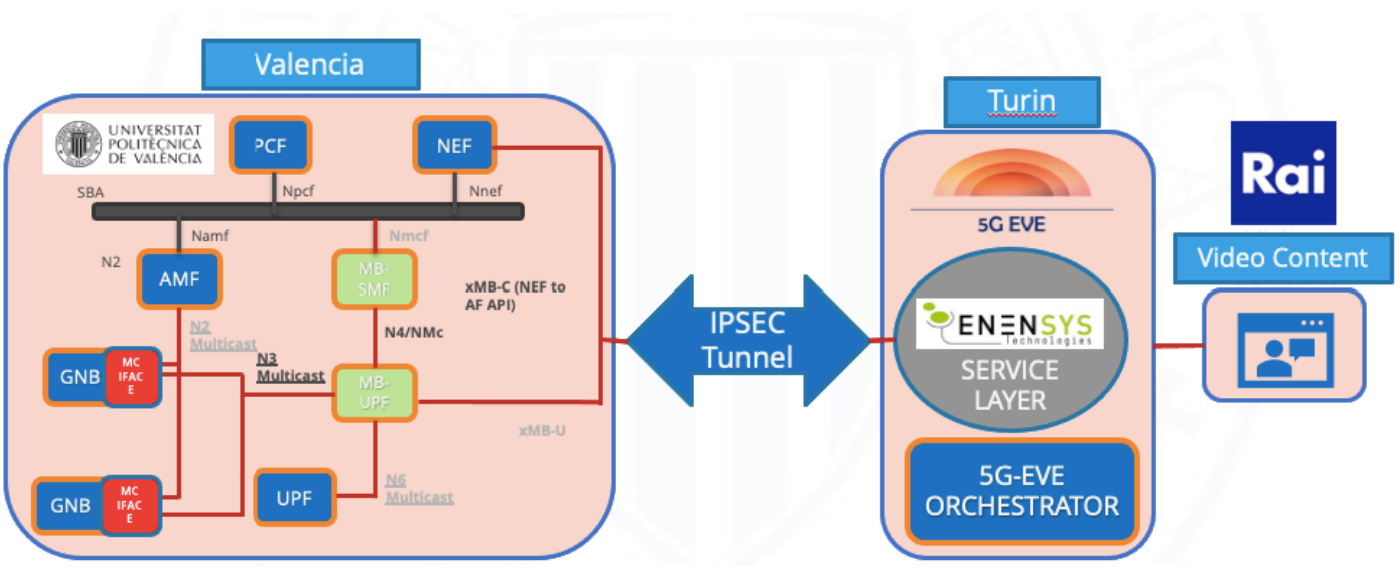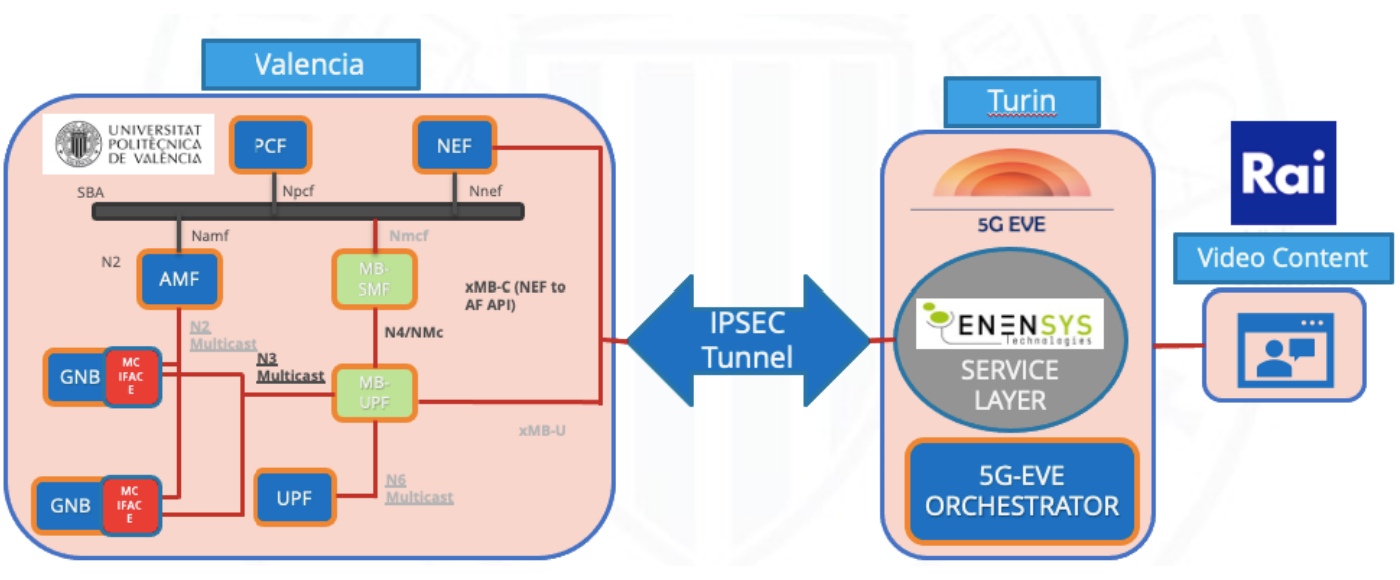 The second scenario is applied in the UPV premises, and it's focused on the 5G Core. In this sub use case, the UPV has coordinated the design of an innovative 5G Multicast Core to facilitate the large-scale distribution of these new ultra-highdefinition audiovisual content and other interactive services such as augmented reality, virtual reality and 360° content.
The experience obtained in the TOURS trials helped UPV to develop other broadcasting use cases and scenarios. UPV has also an in-depth knowledge and experience regarding 3GPP SDR solutions, based open-source distributions, such as OAI and srsRAN. The group set up a preliminary 5G Broadcast SDR proof-of-concept developed within 5G TOURS, under the support of 5G MAG consortium.
Thanks to the findings during 5G-TOURS project, UPV developed a Spanish national pilot, featured the first direct broadcast for television exclusively using 5G technology in Spain, being also the first broadcast in the world carried out with a native/pure 5G SA network (Stand-Alone). Also this experience is helping UPV to deploy a 5G Broadcast SDR transmitter in the city of Toledo (Spain) using a High Power High Tower distribution.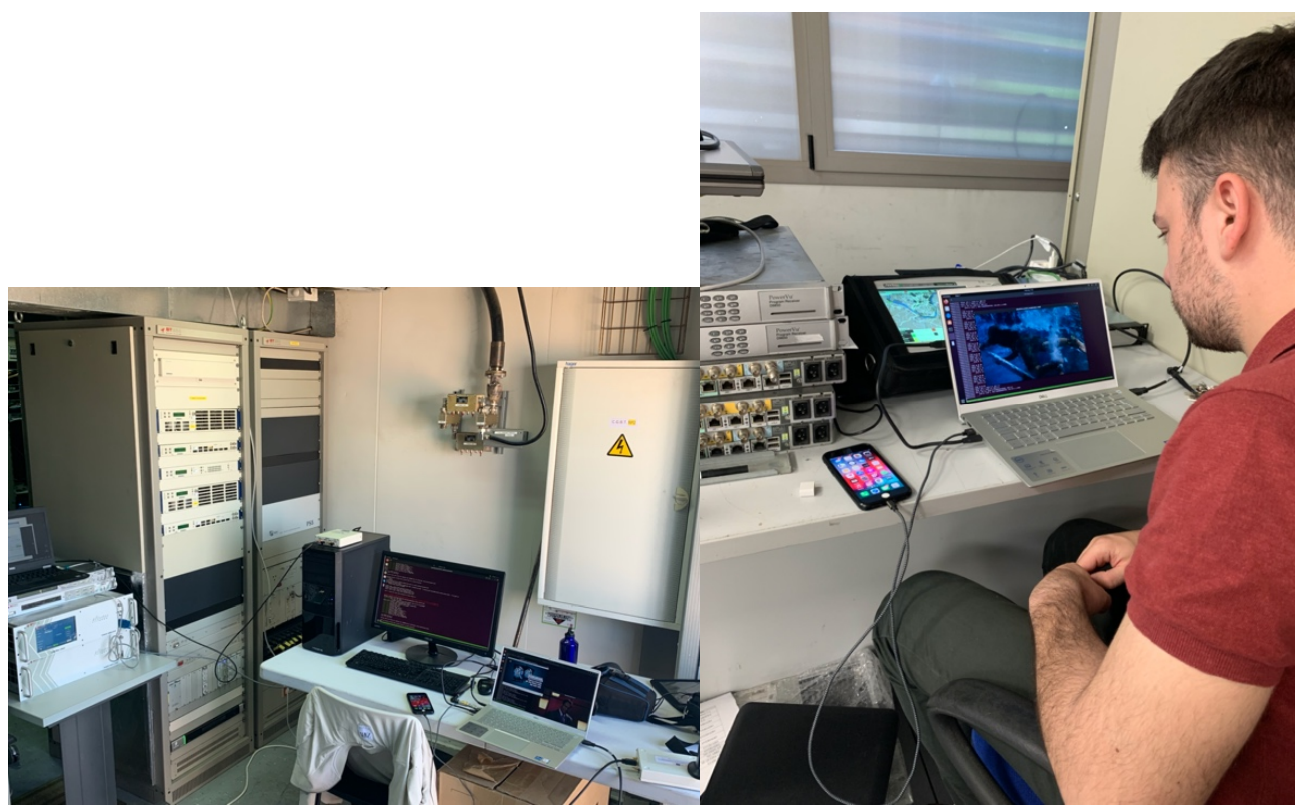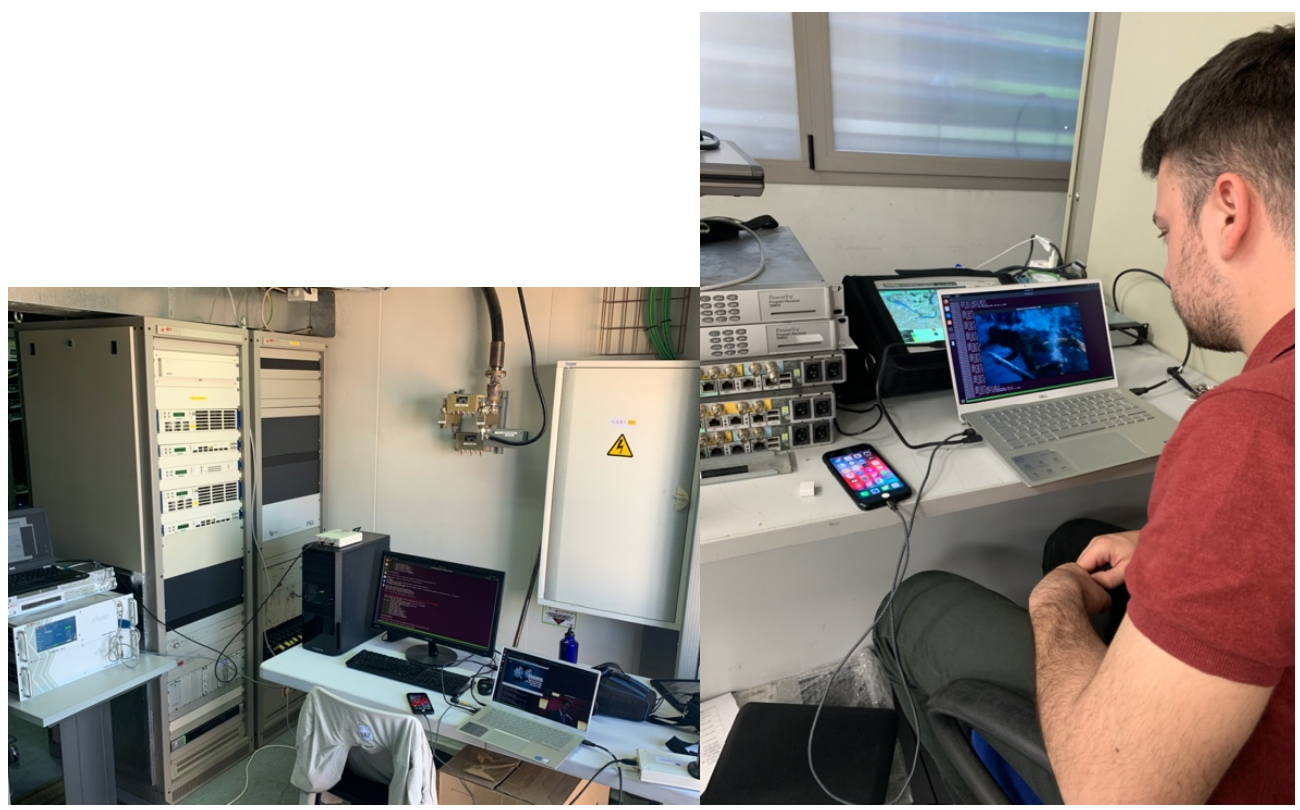 The arrival of the fifth generation of mobile networks opens up a world of possibilities for the transmission of multimedia content, in very different formats, improving the capacity, quality and latency of TV services. 5G will make it possible to enjoy such content, that today is impossible to deliver with 4G networks. 5G opens a new user experience, but also a new window for the content production, with a common view: high quality and reliability. UPV is prepared to lead all these new challenges that 5G technology is going to offer us in the near future.