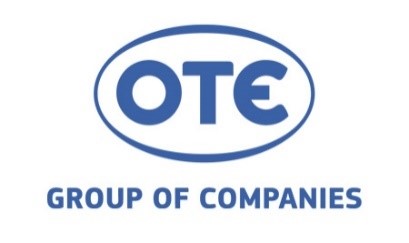 OTE Group is the largest technology company in Greece. It is one of the top three listed companies with respect to capitalization, in the Athens Stock Exchange and is also listed in the London Stock Exchange. Deutsche Telekom holds 47.9% of OTE's share capital and the Greek State holds 5.7%. OTE Group employs approximately 11,500 people in Greece and approximately 16,000 people in total.
OTE Group offers a wide range of services: fixed and mobile telephony, broadband services, pay television and integrated ICT solutions. In addition to its core telecommunications activities, the Group in Greece is also involved in maritime communications and real-estate. COSMOTE is the unified commercial brand for all the products and services of the Group and its key message is "a better world, for all". Its mission is to bring technological capabilities to all, so that everyone can live and enjoy at the fullest all possibilities offered now, while also building on them for a better tomorrow.
OTE Group invests heavily in New Generation Networks, creating infrastructure, which will boost the Greek economy and create growth potential. It is the largest investor in new technologies and infrastructure in Greece, having invested approximately €5 bn. over the past decade. Furthermore, the Group implements a four-year €2 bn. investment plan to offer even higher speeds and wider coverage in fixed and mobile telephony.
To consolidate technological superiority – one of its strategic pillars – the OTE Group systematically promotes research and innovation (R&I) which generates multiple benefits for society and the environment, our customers and the OTE Group as a whole, while also positively impacting on its business sustainability (future products and services, technologies and telecom networks, cost and energy efficiency, new business opportunities, competitiveness, etc).
OTE Group has actively participated in more than 80 R&D funded projects and currently participates in 44 innovative technology EU funded research projects (2020/21).
Has contributed to more than 150 technical publications/papers in prestigious international journals/periodicals and conferences.
Has (co)organized more than 15 international conferences/workshops.
Has received more than 10 distinctions in national and international competitions.
Participates in 28 5G-PPP (and 5 Marie Curie) projects aiming at the design and implementation of advanced 5G infrastructures and the demonstration of innovative services/applications.
Has established a wide network of partnerships with industry, academia and research communities featuring more than 800 partners.
Co-operates with all the major national Universities and Research Institutes in the context of thesis dissertations, hands-on practice, etc.
Contributes to funding of internal projects/activities, such as development of tools/apps/solutions (network performance tools, energy monitoring / management, automations, physical security solutions, NB-IoT modules/apps, etc.) and testbeds (5G testbed, IoT testbed, etc.) tailored to the company's internal needs and/or the research projects' needs.
In 5G-Tours project, OTE Group participates with the team o OTE Research Labs. The main role of OTE Research Labs is to study and analyze telecommunication technology trends. To propose future technologies and services for evaluation and adoption and support the Network & Platform Planning & Deployment of OTE. Moreover, to evaluate new technologies, architectures, services and terminal equipment, run proof-tests and evaluate software and Firmware Upgrades for Network and Customer Equipment. OTE Research Labs comprises of four main labs: a) Access Technologies Lab, b) Voice Technologies Lab, c) Core Technologies Lab and d) Measurements & Wireless Technologies lab. OTE research labs participate in three project categories a) Projects with Internal Customer i.e. the Cosmote's Departments and/or clients (Corporate /Business), b) DT-group projects (in cooperation with SSCs and DT Europe, PanIP) and c) Externally funded Research Projects (EU, GSRT/ΓΓΕΤ, ESA, other).
OTE Research Lab as Site Manager has developed one of the four main 5G-Sites of Europe, participating in EU R&D projects, such as 5G-EVE, 5G-Tours, 5G-Heart, e.tc. A large 5G testbed has been created in collaboration with other Greek partners: Ericsson Hellas, Nokia GR, WINGS, Athens International Airport, ACTA, e.tc. In this 5G-Site two independent and flexible 5G platforms have been developed, one from NOKIA and one from Ericsson. These platforms are interconnected and managed through an AI-Enhanced MANO (OSM). A Kafka broker is also installed and configured, while a KPI measurement platform with smart probes has been installed and is used for feeding the Kafka with real-time KPI measurement from the network and UEs. This is a strong innovation since the AI-Enhanced Mano can manage dynamically the needed application resources.
The 5G Greek site is fully interconnected with the other 3 research 5G-Sites of EU coming from 5G-EVE project: in Turin (Italy), in (5TONIC) Spain, in Rennes (France) in terms of control and data planes interconnection. Also participates in Multi-site UCs development in collaboration with the other Sites. Moreover, for the needs of 5G-Tours an extension of the OTE's 5G Site has been developed in the Athens International Airport in collaboration with NOKIA's platform, WINGS OSM, ACTA's probes and AIA's facilities.
The OTE Research Labs 5G Greek Site testbed is in a continues evolution and development of new 5G releases in both platforms and new assets, in order to support the current EU 5G projects ICT19/22 as well as, the future ones.